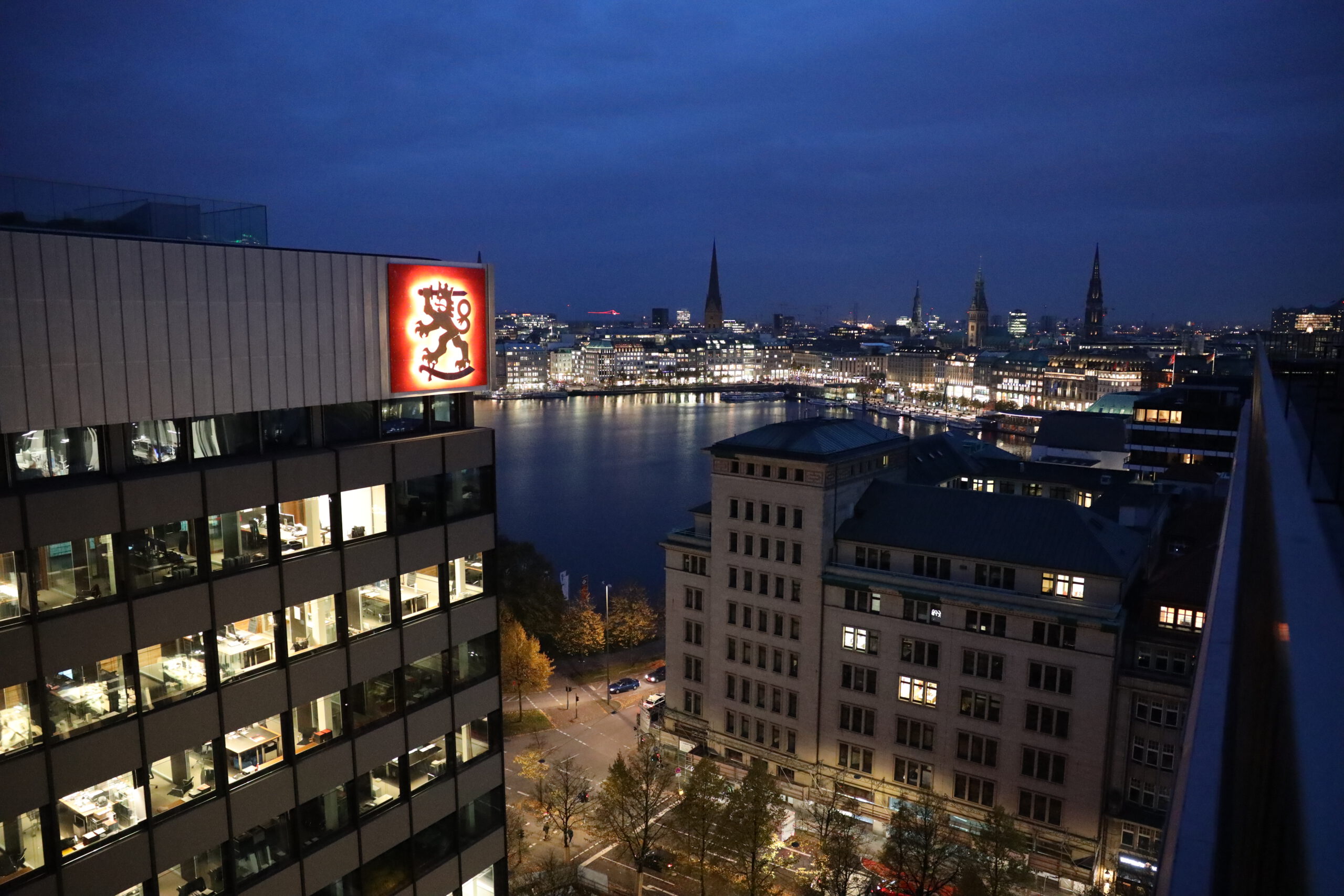 Our deep ties with the Hanseatic city of Hamburg are also linked to Hanseatic merchant tradition. In this way, our customers enjoy close cooperation at eye level – with the utmost discretion, anonymity and strong trust. However, our anonymized references provide insight into our diversified customer base:
Banking, Finance & Insurance: International, Employees < 3000, ECB- and/or BaFin-regulated financial companies
Construction, Industry & Energy Sector: Company Sales > 10 billion , Employees > 10,000
Retail: Sales of the company > 50 billion, Employees > 100,000
Publishing: Company sales > 1 billion
Among them, the following project activities:

Perimeter testing of networks and their services
Pentest web applications
API Pentest
Log4j vulnerability scan
Pentest of a self-developed ActiveDirectory software
MobileApp Pentesting: iOS and Android
IT forensic measures for potentially compromised systems
Internal pentests: Active Directory, Kerberos, Internal Services
as well as many others.
Various retail and private banks / finance / insurance companies
Red Teaming penetration test according to Tiber-EU (Bank)
Penetration test according to OWASP and Cyber Kill Chain (SDAX company)
Penetration test (internationally operating company)
Consulting activities on DevSecOps topics
Cyber Incident Simulation for Europe IT
Lecture activities
Penetration test
Red Teaming Concept (Draft)
International chemical group
Penetration testing
static code analyses
Consulting activities for the IT security strategy EMEA
Penetration test
IT Audit
Penetration test mobile apps (over 4 million customer data)
Penetration test (medium-sized company, globally active, medical products)
Consulting activities & penetration testing (startup)
Consulting activities on DevSecOps / MVP project support (4000-10,000 employees)
Red Teaming penetration test for the entire group (listed)
International system gastronomy
Red Teaming Penetration Test
Consulting activities
IT Audit
International construction
RFP Accompaniment & Consulting
Penetration test (Europe, USA)
Incident Response (companies with less than 100 employees)
IT emergency manual according to BSI 100-4
Incident Response (medium-sized company)
Miscellaneous food retail
Penetration testing
Mass penetration testing
DevSecOps project support & consulting
Incident Response